Jira - Sign Up
Download pdf
2. Click on "Sign up" to create a new user account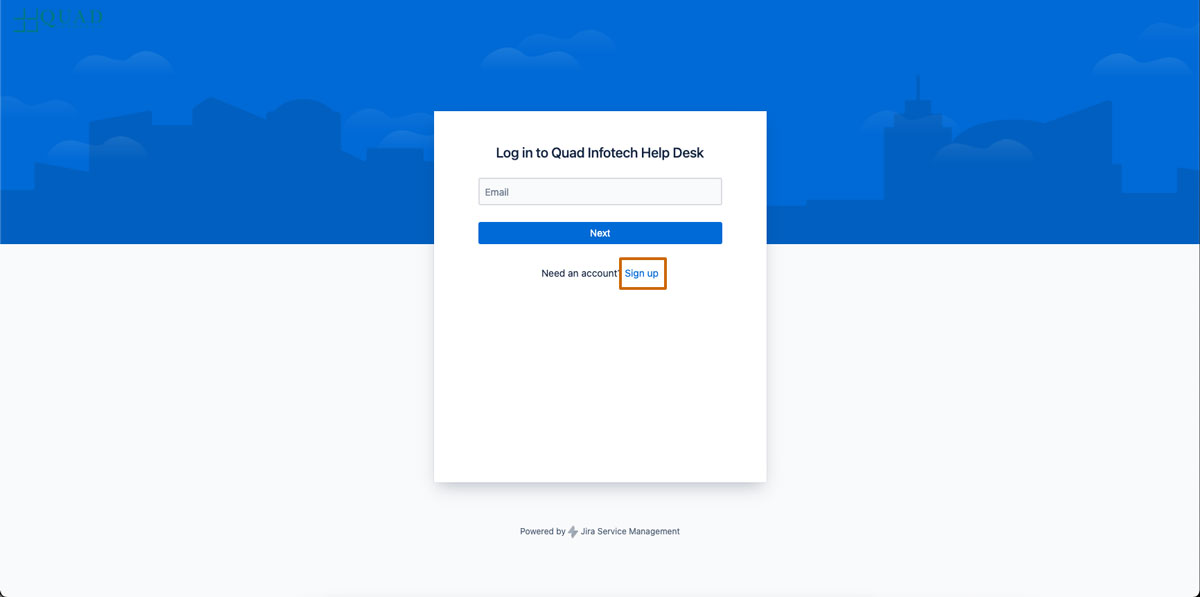 3. Select "Send Link" to get a verified sign-up link to access the portal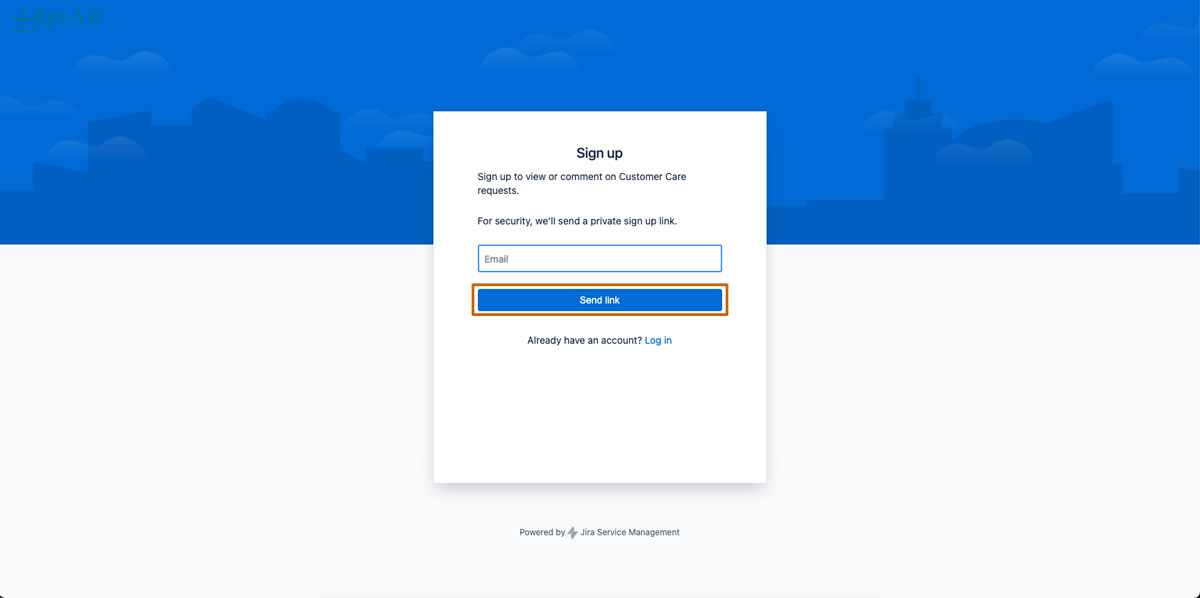 4. You will receive a notification requesting that you check your email for your personalized sign-up link.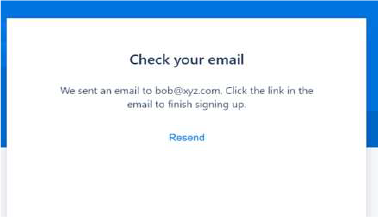 5. Click on the link from your email to login to Quad's Self-service portal.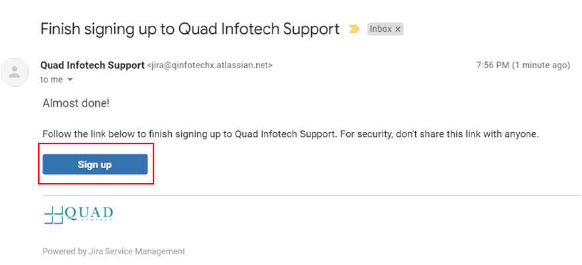 6. Enter your name and password then click "Sign up"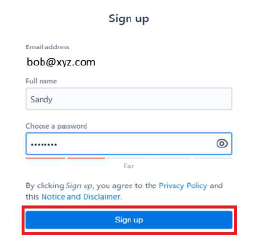 2. Select Customer Login on the top right side of the screen.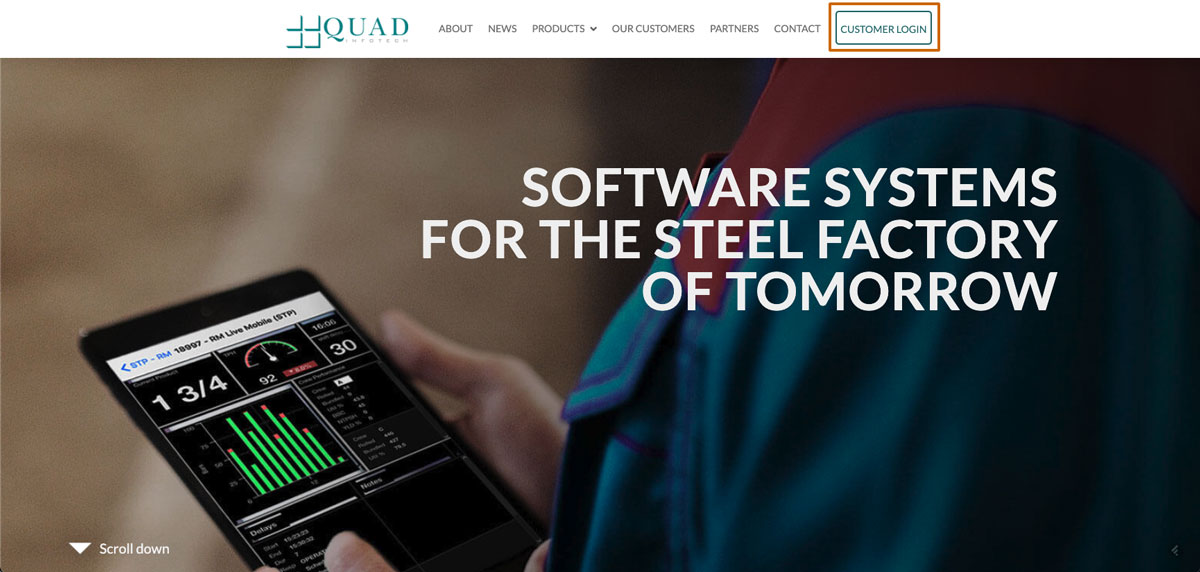 3. Select "Create a Ticket"


4. Enter the email address that you registered and click "Next"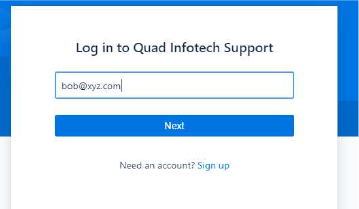 5. Enter the password you created and click "Log In"