 Industrial Intelligence, Redefined_

The World Needs More Information Heroes!
Connector.

Rapidly Deliver on all Requests for Data and Information

Deliver critical process and business data to the users in no time

Connector.

Create Seamless Information Transparency Across all Levels of the Organization

One-stop-shop for all data and information needs

Connector.

Instantly Convert Your Existing Queries into Stunning Reports and Displays

Advanced design tools enable you to create reports and displays without writing any code

Connector.

Create Custom Alarms and Notifications

Create alarms to keep the right people informed of critical process or business events

Connector.

Link with Your Plant Process Cameras

Combine process information with camera feeds for the ultimate operational displays

Connector.

Develop Screens with Full Data Editing Capabilities

Provide data editing capabilities such as append, insert, delete and more

Connector.

PLC Anywhere

Create supervisory and HMI screens including realtime monitoring, trending and analysis of your process data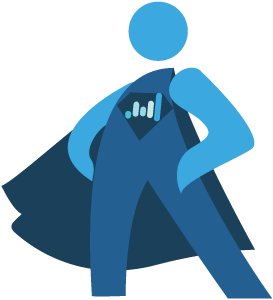 APEX is a revolutionary application for managing information in the industrial environment. It enables merging the data of your various information systems as well as your plant camera network into rich reports, digital displays, alarms, data exports and much more.
With its user friendly interface, APEX puts you and your team in full control of your data. Fulfill all information needs of your organization from top management to the operational floors. Become an information hero. Go ahead, you deserve all the credit!
Request for a Demo
Advanced Data Administration Tools
---
Multiple Database Connectivity
Connect to your organization's information systems
Reduce Load on your Servers
Eliminate direct interactions with your information servers – let APEX do manage it more efficiently
Data Retrieval Plan
Schedule data retrievals to ensure your data is always up to date
Advanced Data Processing
Perform various operations on your data, such as pivoting, joins, unions, and even edits
Maintain Data History
Keep track of the changes in your datathrough the history tracking tools in APEX
Goal Management
Define your process and performance goals in APEX and integrate them into your reports
Create Amazing Displays and Reports
Generate highly complex and graphical and informative reports effortlessly
Live slide shows and digital displays
Integrate your plant video camera streams into the displays
Integrate your company's news feed as well as feeds from the internet
Take the Information to the Users, Not the Other Way Around
Improve productivity and collaboration by enabling your users to always be aware of the latest information within your organization:
Manual refresh is a thing of the past. APEX uses Push technology to ensure that the displayed information is always up-to-date.
Custom email events ensure that the right reports are delivered to the right people, on time.
Alarms & Notifications ensure that the right users are informed of all important events throughout the process. These events can be process anomalies, interface failures, incorrect data, etc.
The APEX central reporting web portal provides the ability to consolidate the reporting from multiple systems into a central location
Testimonials
See what our customers have to say about APEX