Maintenance of the Melt Shop Equipment
With the Ladle Management module, QMOS provides full history on maintenance and usage of all ladles. This module will track the ladles while in service as well as managing all aspects of ladle maintenance, including inspections performed, Preheater gas and temperature readings, refractory consumptions and ladle residence times at each Preheater station.
Daily rotation of ladles can be scheduled to fully automate the process and minimize the dependency on user interaction. Notifications provided will alarm personnel when the ladle and ladle component's actual tracking data exceed their allowable usage limits.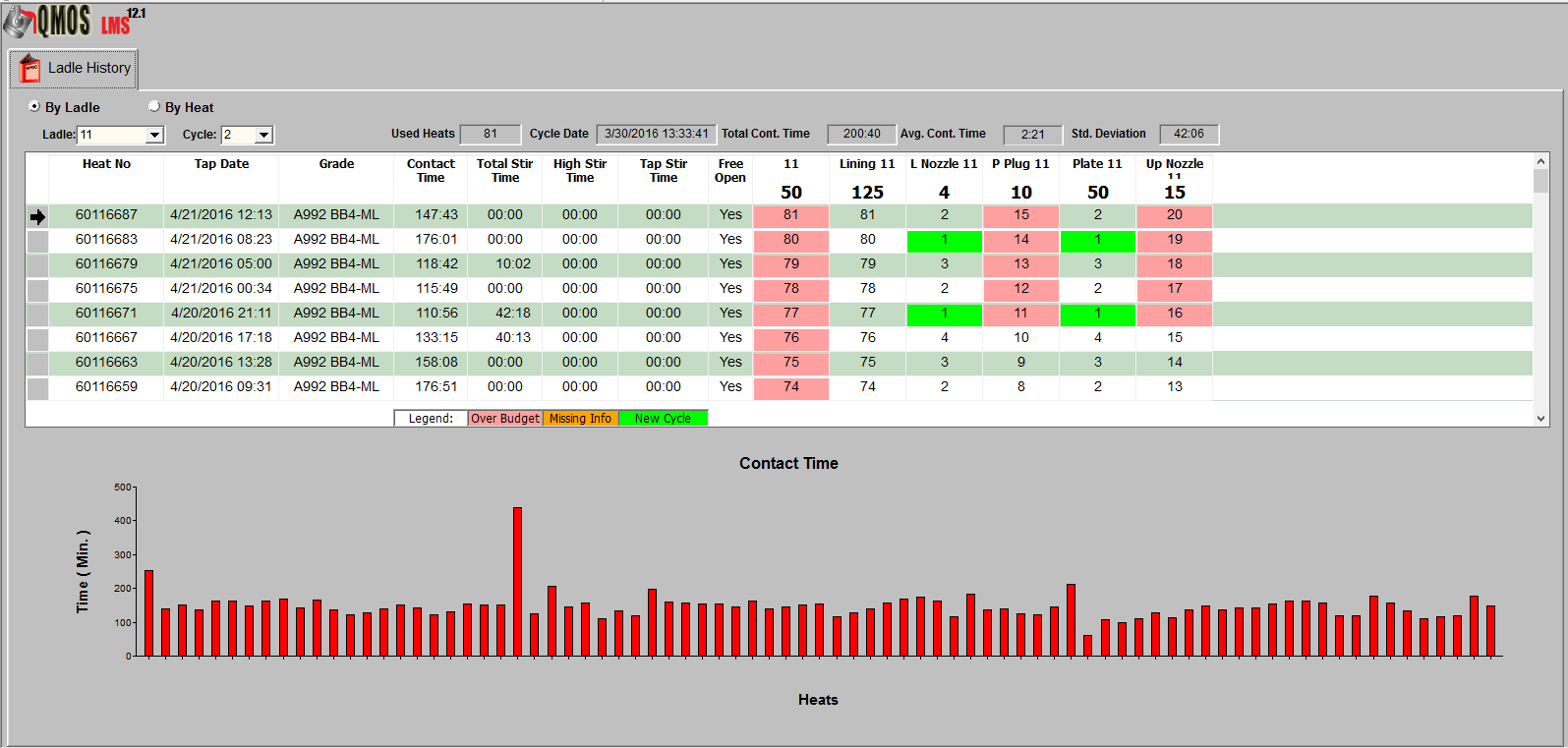 The Ladle Management module provides the following main features:
Ladle Tracking

Ladle Maintenance

Ladle Scheduling

Ladle Equipment Tracking and Management

Ladle History

Ladle performance Analysis

Labor Management

Supplier Management

Reports

Refractory Consumption Management
With Mold Management, QMOS provides all necessary tools to assemble Tubes, Jackets and/or Plates against Mold Housings with detailed maintenance and historical usage records provided on a heat basis. Full flexibility and customization is provided when determining what equipment should be tracked and what data needs to be recorded at certain points of the process.
Mold Management is fully integrated with the rest of QMOS Melt Shop to automatically record process critical information with minimal user intervention.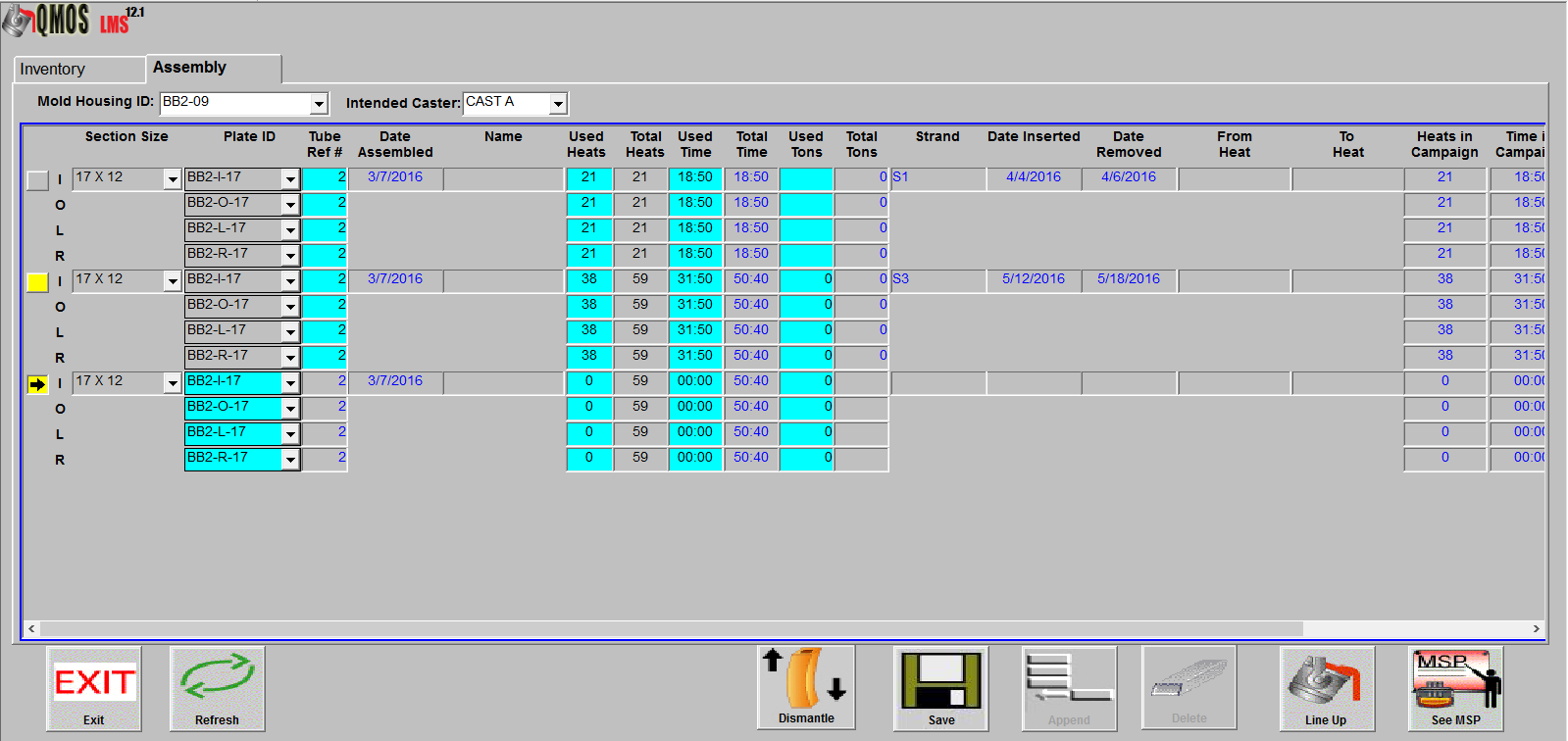 The Mold Management module provides the following main features:
Mold Tracking
Mold Maintenance
Mold History and Analysis
Mold Assembly and Disassembly
Supplier Management
Reports