Designed for the Industrial Environments
Provide IT and Business with a Tool that Delivers it All
The Industrial Information Jungle
The Industrial information jungle is a metaphor for describing the complex and often messy network of information systems and their interdependence on data. This is the reality of the industrial environment and is often the responsibility of the IT departments to maintain and organize this jungle.
A colourful network of systems with different design and architecture fulfilling various tasks, the industrial jungle can be extremely tricky to navigate. Some of these systems are mission critical whose performance is crucial to the operations. Many of these systems rely on the information they receive via interfaces which further add to the complexity of control and maintenance of the entire network.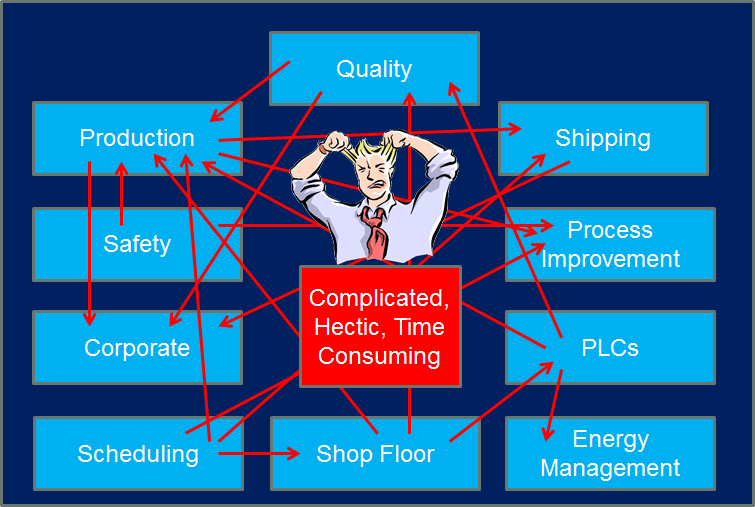 It is the responsibility of the IT teams to manage and maintain this messy network. In addition, the IT team is also responsible for extracting essential data from system systems to fulfill the needs of various user groups.
To do all this, it is essential for a multi-faceted tool to not only monitor and control these systems, but also to extract and present data reliably. However, no such solutions existed… until today
Be the King of the Jungle
APEX provides all the tools needed to streamline the activities needed to navigate the jungle. The essential tasks of monitoring the operational health of various systems as well as extraction and delivery of information are a part of what APEX does effectively and efficiently.
Central Reporting Portal

Create a web based one-stop-shopping for your entire organization's information and reporting needs

Integration with Plant Camera Systems

Mix the camera views into your reports and displays

Rapid Development, No Programming

Create complex screens and reports in minutes

Highly Graphical

Create bar charts, line charts, Gantt charts, gauges, histograms, grids, and much more

Alarms and Notifications

Let APEX monitor your systems and warn you of any conditions you specify

Automated Report Delivery

Create custom email events to deliver reports to relevant users

Real-time Digital Signage and Displays

Create graphically rich slide shows for the shop floor, cafeterias, admin offices and more

Create screens with data editing capabilities

Develop screens with full data editing capabilities and still no programming needed

Complex Data Processing

Perform additional data processing such as pivoting, transposing, joins, unions and more

Maintain Data History

Keep track of the changes in your data through the history tracking tools in APEX

Goal Management

Define process and KPI goals and integrate them into your reports

Easy Data Export

Provide users easy access to exporting large data from your systems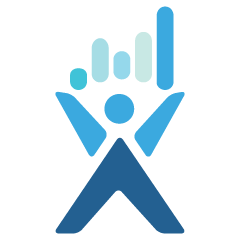 But APEX does a whole lot more. Let us know to give you a demo and show you the power and versatility of APEX.